Joined

Sep 27, 2016
Messages

155
Reaction score

441
Country
couple of good articles today:
'American democracy is the proverbial frog in the pot of boiling water. Donald Trump and his minions continue to add seasoning to the water while stoking the fire. The frog now knows that something is wrong. But its legs may be too weak to jump out of the pot to safety. Trump and his minions see the frog starting to squirm and struggle. They are reaching for the lid to seal the frog's doom.
The last few weeks have shown American democracy in the Age of Trump as an ongoing crisis with many apparent crescendos.
...
Both parties are advancing a gangster-capitalist vision of society in which capitalism and democracy are believed to be the same thing, and where the social safety net is whittled away to give more power and resources to corporations and plutocrats at the literal expense of most Americans. The difference between Democrats and Republicans is not whether they reject neoliberalism, but how much of a social democracy and a humane society they wish to preserve. The Republicans want virtually none. Neoliberal Democrats want to retain a less than robust version of the social safety net as a way of maintaining social order.'
Democrats are finally fighting back. But Trump's assault on reality and the rule of law can't be easily undone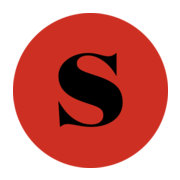 www.salon.com
A lie is when you cover up or deflect. But proclaiming the opposite of the truth to be true is something else.
www.thedailybeast.com