Joined

Aug 26, 2003
Messages

1,884
Reaction score

4
Location
Country
If you both mean the captured Panther in Aug 44, a veteran would cost the Russkis 617 purchase points, which means buying just 4 would set them back a whopping 2468 pts out of their 3000 pt allotment, that's pretty steep..
By comparison, a vet Stalin 2 in the same period costs a lot less, 232 pts, and a vet T-34/85 comes dirt cheap at 173 pts.
I set Perimeter in May 45 simply so both sides would get the best big-hitting tanks of WW2, for example the Russkis can have Stalin
3's
.
Also in May 45 the Germans can buy Jagdtigers, as at least one of my Russian opponents will be finding out..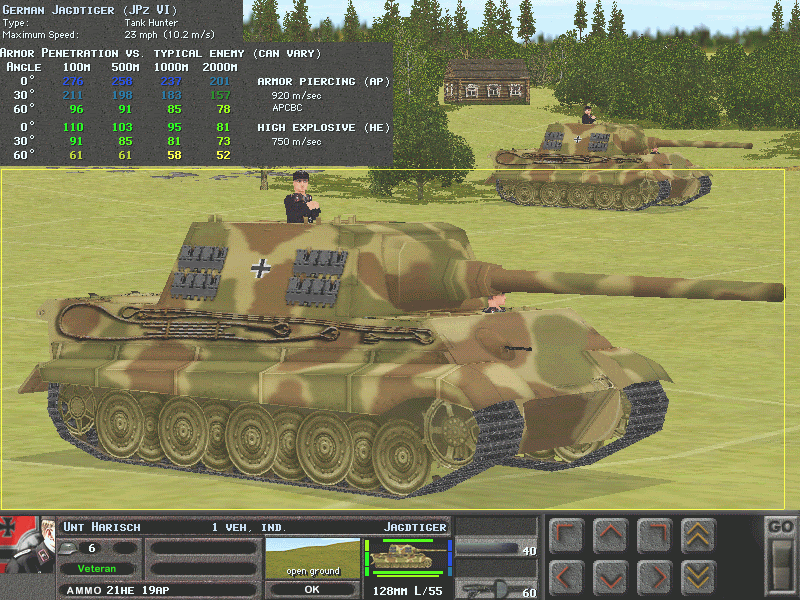 Last edited: