Joined

Sep 27, 2016
Messages

155
Reaction score

441
Country
Former Harvard professor on Donald Trump's downward spiral, and how his paranoia may persuade him to leave office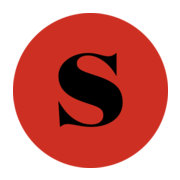 www.salon.com
Very good article - a conversation with Lance Dodes, Harvard psychiatrist, on Trump, and his supporters; psychologically speaking.
"If Trump is actually ever forced out it will have to be with Republican support. Consequently, his supporters will have people in their own party to turn to, and they and their politicians will create a version of reality that they can live with. There will likely be a mass denial that they ever really supported Trump.
A lot of people have said that he won't leave peacefully. I think that he will. He's clever that way; he perceives it would not be in his personal interest to have to be carried out of the Oval Office by the FBI. His focus on his personal benefit at any cost is why he's a successful sociopath.
My guess is that he will find a way to leave with an invented rationalization. He'll say he was pushed out by the bad people: the Mexicans, the crooked media, etc. He'll continue to portray himself as a victim, and he'll encourage people to rally around him and, not incidentally, around his companies. He'll maintain the near-psychotic view that he is not diminished at all but has been attacked by heathens. And a certain number of people will follow him."