Joined

Mar 6, 2009
Messages

2,918
Reaction score

14
Location
Country
I thought it may be helpful to start an AAR thread for the illfated game Dorosh and I started. He quit the game about halfway through so there will be no end of game AAR screen.
It seems that the only files I still have begin at the 35 minute mark of what I believe was a 45 minute battle. I have files going down to minute 23. But that is plenty of time to show the condition he got himself into. You'll find it is a classic example of how sloppy tactics can get you slaughtered. Abuse and neglect of C2 is deadly in CMBN.
We pick up the battle with Dorosh leading his advance in the center with 2 StuGs. There was no recon done at all anywhere on the map. These 2 AFV also think it's a good idea to not only lead the advance into unknown territory but to do so as close together as they can.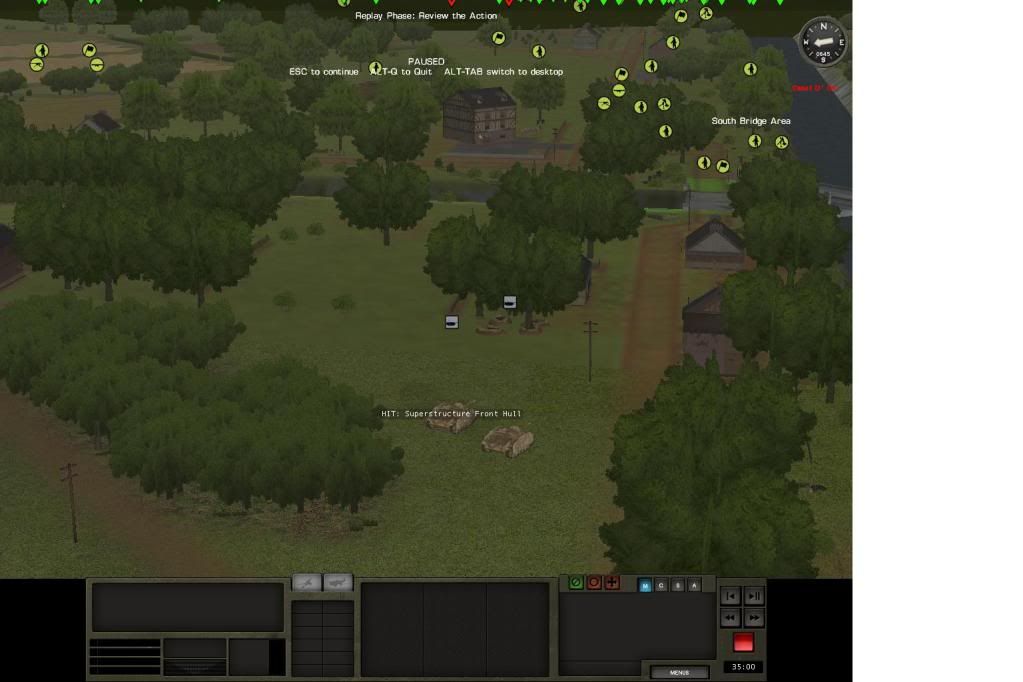 On my left he is doing a fine job of using the map edge on his right to protect his advance.